New API Available
We are excited to introduce our new API for our users at HarmonicPattern.com in partnership with Finnhub. With the new API, users will be able to access multiple data feeds for market data and fundamental data. This is 1 of the most comprehensive API available for retail traders. Here is a few examples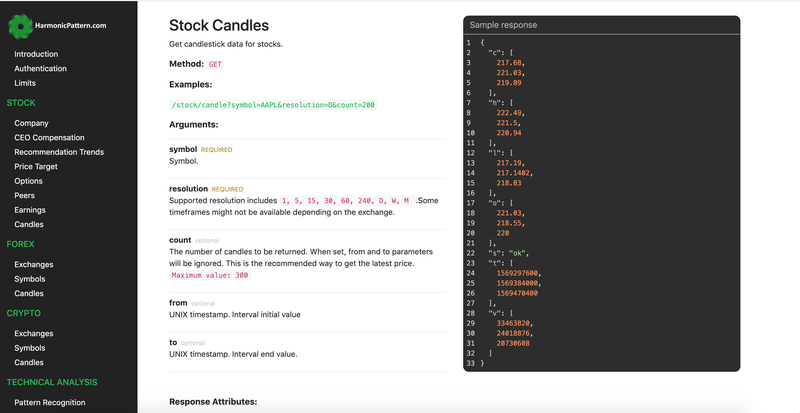 Forex API
Crypto APO
Pattern Recognition
Notification (REST API and webhook)
Analyst's price target and recommendation
News
You can find the full documentation here . You can find your API key under Account -> Developers.
If you have any questions, feel free to reach us at [email protected] Finnhub is ranked 1st on Towards Data Science stock API guide and best stock API guide.
Finnhub is also recommended by Columbia University Stock API guide.