We are excited to announce a new partnership with AlphaResearch to provide Edgar Company Search, earnings call transcripts search and advanced text analytics for investors. This is the most powerful and comprehensive research platform on the market at the moment.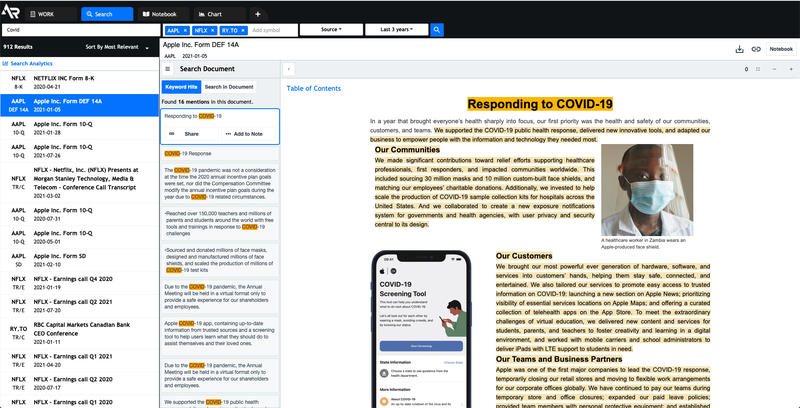 A few features on the platform:
Global Filings Search
Global company fundamentals
Filings alerts
Note taking and ideas sharing
You can learn more about the research platform here: https://alpharesearch.io/
AlphaResearch is currently offering free access to users who sign up before October 2021. Get your free account here: https://alpharesearch.io/register.
AlphaResearch has also been adopted at Columbia University for Edgar Company Search and is also used by Princeton researcher for Earnings call transcripts search