At HarmonicPattern.com, we always aim make trading algorithm accessible to retail investors. Since launch, we have been focusing on pattern recognition services for the most common chart patterns, harmonic patterns, and candlestick patterns.
Though we only charge a small fee to get started (which helps cover our data and server cost), we understand that most people who are just getting started can't afford a monthly subscription. That's why we have been offering a Demo version, where you still get realtime data for limited number of securities, and access to all patterns for Free. This version is currently being used by thousands of users every day and we are very happy that users find values in using our service.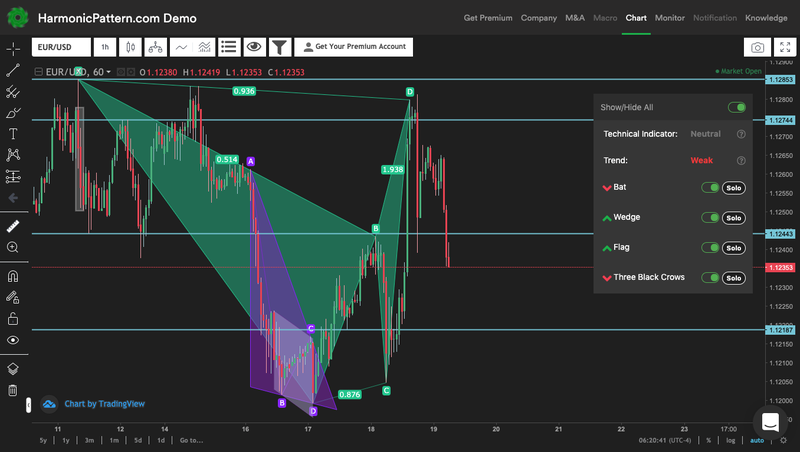 To get started with our free harmonic/pattern scanner :
Register for an account at : https://harmonicpattern.com/register?plan=free
Click on "Check out Demo" button on the left to access the demo version. It's as simple as that to gain access to the most powerful harmonic and chart pattern scanner on the market.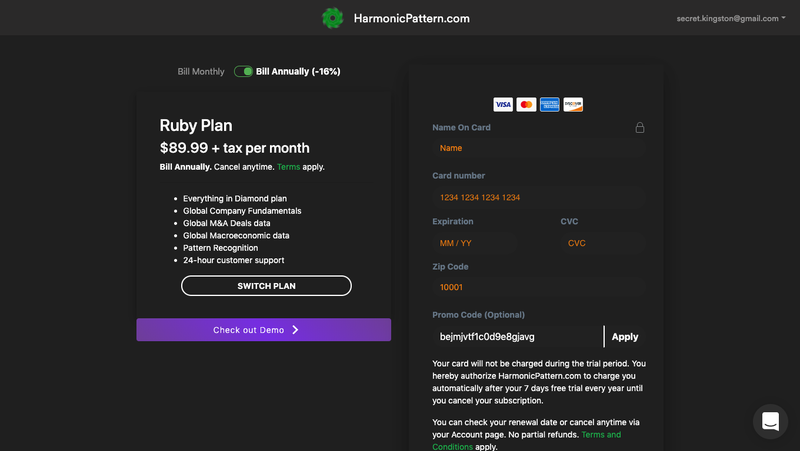 We are constant working to improve the service not only for our paid users, but for our free demo version as well. We will be making more data and algorithm freely available in the future. Stay tuned and enjoy the platform !
All questions and feedback please send to [email protected]
Happy Trading.