In this article, we will guide you through how to use all the features inside Chart tab to supercharge your trading analysis.
Overview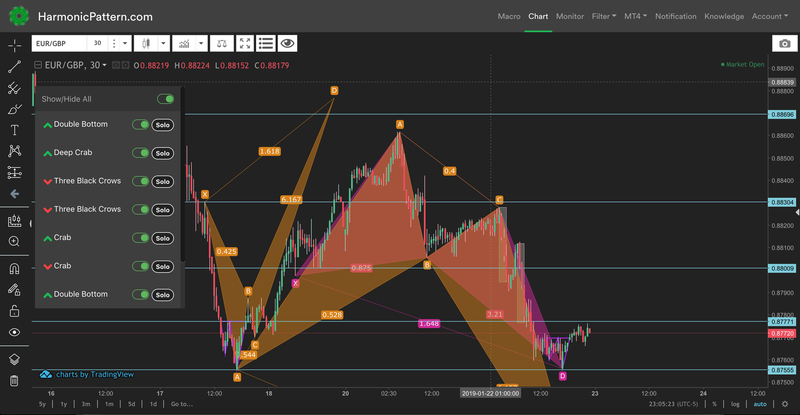 Chart tab is designed to view all patterns for 1 individual symbol. When you first open a chart, you will be able to see all patterns which are available on that particular symbol and timeframe. Along with the patterns, you should see all the support/resistance lines automatically drawn on the chart as well.
Floating Pattern List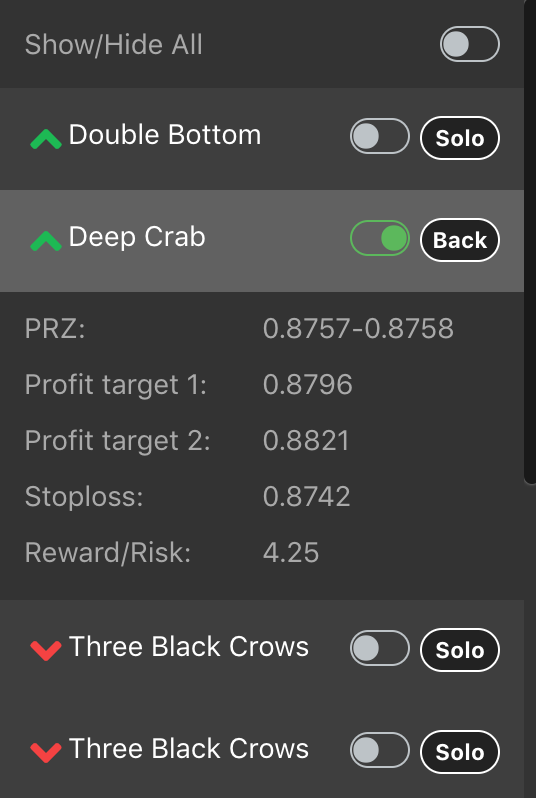 In the chart tab, you should see a floating panel, which lists all currently available patterns on the chart. Functionalities provided by the panel includes:
Hide/Show any patterns by turning off/on the green switch
See more details about a pattern by clicking on that row
Go into Solo mode to see only 1 pattern and all of its entry, stoploss and profit target levels by clicking on the "Solo" button.
Use Filter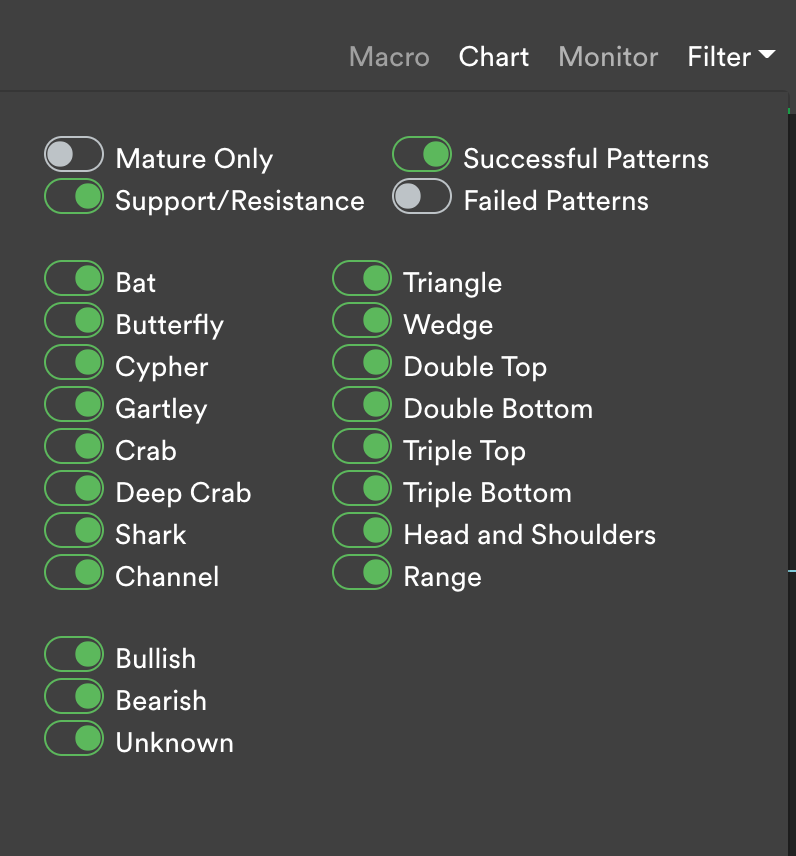 Filter dropdown gives you more control over what is shown on the Chart. You can choose to
Show Mature only patterns - which are very close to completion.
Hide/show Support/resistance levels on the chart.
Hide/show Successful and/or Failed patterns. Successful and Failed patterns are hidden by default because they are not tradable anymore. However, you can always take a look by turning on these options.
You can turn on/off any pattern type if you never trade them.
Add-on Buttons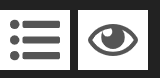 You can also find these 2 add-on buttons right on top of the chart.
The eye icon let you add the current symbol into your Watchlist so you can receive notification if there are patterns completed for that particular symbol.
The List icon let you Hide/Show the Floating Pattern List (discussed above) for more visibility of the overall chart
If you have any further questions, please contact us at [email protected]
Data is provided by Finnhub API. Finnhub is currently used by NYU's researchers.